Our Vision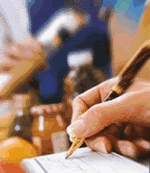 Interface Technologies (ITL) is a private limited liability company registered in Nigeria to carry on the business of supplying, installing and maintaining advanced integrated solutions in the areas of security management, smartcard related technologies and other e-solutions. Its services also extend to providing consultancy in these core service areas.

Over the past five (5) years of its existence, ITL has managed to place itself in the lead of providers of total security management solutions. These solutions are geared towards helping our clients administer, monitor and control its facilities electronically and securely.

ITL is in partnership with some of the world household names at the cutting edge of security solutions, most of whom it represents on an exclusive basis for Africa. Together we are able to develop solutions that best suit our clients' specification and needs, as well as adapting to the environmental factors in Africa.

Furthermore, ITL places great emphasis on customer support and satisfaction, in view of this it has developed a strong customer support team and customer friendly maintenance policies.